More Website Templates @ jempdesign.co.uk - January 30, 2012!

Tyre Bay
We offer a recommendation service and stock all type of tyre, from cheap to premium.
Contact Us

Wheel Alignment
Once fitted we will ensure your wheel are balanced and aligned for safety.
Contact Us

Parts and Repairs
We stock and procure high quality parts and can offer alternatives to manufacturer.
Contact Us
Ace Garage Tyre Bay
We have a well stocked Tyre Bay at Ace Garage, Radford, which means you can often be able to have your tyres checked and changed while you wait.
Specialist or specific manufacturers tyres are bought in on a next day service, so we can soon get you back on the road on peak performance.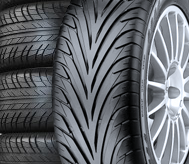 Choosing the right tyres
Our trained tyre fitters will give you help and advice in choosing the right tyre for your car, usually meaning a choice of low, mid and premium priced tyres most suited to your vehicle.
Contact Us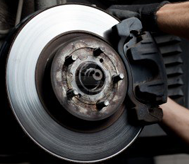 Wheel Alignment
When fitting your tyres our technicians will ensure they are safely balanced for safety and for fuel efficiency. We can check your wheel alignment which ensure even distribution to reduce wear and increase safety.
Contact Us
At Ace Garage we offer a first class service and economy. We are happy to check your tyres for you if you have concerns over the tread and advise you on an estimated time or mileage your current tyres may offer. We have tyres at all price ranges to ensure you are safe and not out of pocket.
CALL ACE GARAGE ON 024 76597879
Quality Parts and Repairs
Ace Garage only use quality parts and can offer guaranteed parts that will not affect your manufacturers warranty or manufacturers part if you prefer.
Repair Centre
We can offer minor repair service directly in our garage in Radford.
Should your car need repair work, you can leave it with us, safe in the knowledge Ace Garage would look after your interests.
Contact Us