More Website Templates @ jempdesign.co.uk - January 30, 2012!

MOT Test
We MOT test on-site at a the lowest prices. Contact us for advice and prices.
Contact Us

Qualified Testers
Fully trained experts and certified by the governing body, VOSA.
Contact Us

Re-Test
If your MOT repair work is carried out at Ace Garage the we re-test for FREE.
Contact Us
The MOT Test
If your car or vehicle is 3 years or older you are required by law to have an annual safety check. The purpose of the MOT test is to ensure the car or vehicle meets the minimum safety level required by law.
At Ace Garage we employ our own qualified, registered MOT technicians to test and, if necessary and with your prior consent, make right any repairs to ensure your vehicle passes an inspection and is safe to drive on the road.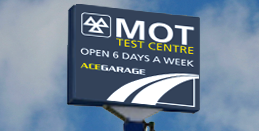 There is no Obligation to have your repair work carried out at Ace Garage - this is a service we offer for your convenience.
ACE GARAGE MOT CHECKLIST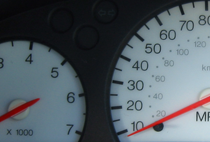 ACE GARAGE MOT INTERIOR CHECKS
Front/Rear seat belts / seat security / rear fog tell tales / ABS warning light / switches (position lamp/headlamp) / indicator / hazard switches / view to front / wipers and washers / brake pedal / servo operation / handbrake / steering wheel and column / front doors / mirrors / horn.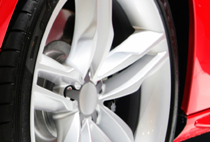 ACE GARAGE MOT EXTERIOR CHECKS
Front/Rear registration plate / front lamps including indicators / headlamps and headlamp aim / mirrors / front and rear shock absorbers / front/rear wheels / tyres / rear lights / rear fogs / number plate lamps / number plate stop lamps / fuel tank cap / indicators / hazards / rear doors and boot lid / wiper blades / general condition of the vehicle.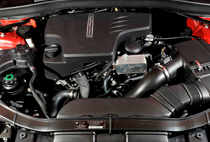 ACE GARAGE MOT UNDER BONNET INSPECTION
Vehicle structure / braking systems / exhaust system / fuel system / steering and suspension / power steering components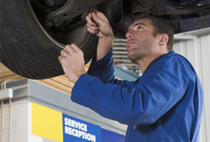 ACE GARAGE MOT UNDER VEHICLE INSPECTION
Steering including power steering / drive shafts (if applicable) / front suspension / shock absorbers / front and rear wheel bearings / wheels and tyres / service brake control / mechanical brake components / parking brake system / exhaust system / fuel tank and fuel system / rear suspension including shock absorbers / structure / general vehicle condition


ELECTRONIC TESTS
Emissions / brake performance